3 Home-Buying Tips from a Professional Accountant!
It is no secret that purchasing a house can be an overwhelming experience. Ensuring that you have crossed all of your T's and dotted all of your I's often leaves little time for learning next-level financial tricks of the trade. Therefore, whenever we are presented with an opportunity to access the world of professional financial knowledge, especially without the professional cost, we are all ears.
Eric Saumure, CPA/CA is a Partner at Zenbooks , a Real Estate Investor, and a former Executive Member of the Ottawa Real Estate Investors Organization. Eric was kind enough to share three lesser known tips with Prelist for home buyers looking to step up their home-buying game:
Consider borrowing up to $25K ($50K for couples) from your RRSP , in order to pay for the down-payment of your home. This is known as the RRSP Home Buyer's Plan. In fact, you can even contribute the $25K 4-6 months before you need it. The contribution will lower your taxable income for the year, then you can borrow it back to make your down-payment. Meanwhile, you get a tax deduction equal to about $8,500 (depending on your marginal tax rate). Be sure to pay it back within the next 15 years, or you will pay some taxes on the amount withdrawn.

Consider investing in your home's value. A lot of home owners don't realize that they don't pay tax on the increase of their home. If you buy a home that needs some renovations, any resulting increase in the value of the home is not taxable! Whereas if it were an investment property, you would be required to pay capital gains tax.

For business owners with an existing corporation who are looking to buy an income producing property, you should seriously consider buying the property within the corporation. This means that you can buy the property without having to pay any personal taxes on the withdrawal from the corporation. There may be a few less lenders willing to lend to a corporation, but a good mortgage broker can help you find the best option

Thank you to Eric Saumure for taking the time to share such valuable insight! If you have been intrigued and would like to learn more, feel free to follow-up with Eric directly: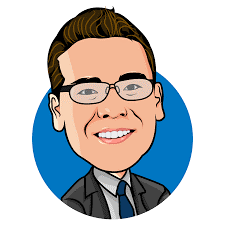 Zenbooks is a cloud based outsourced accounting solution for small/medium sized companies. Zenbooks substitutes your in-house accountant and provides Accounts Payable, Accounts Receivable, Payroll, Budgeting, KPI Monitoring, Cashflow forecasting, and weekly analytical solutions for awesome companies.
Happy Home-Buying!